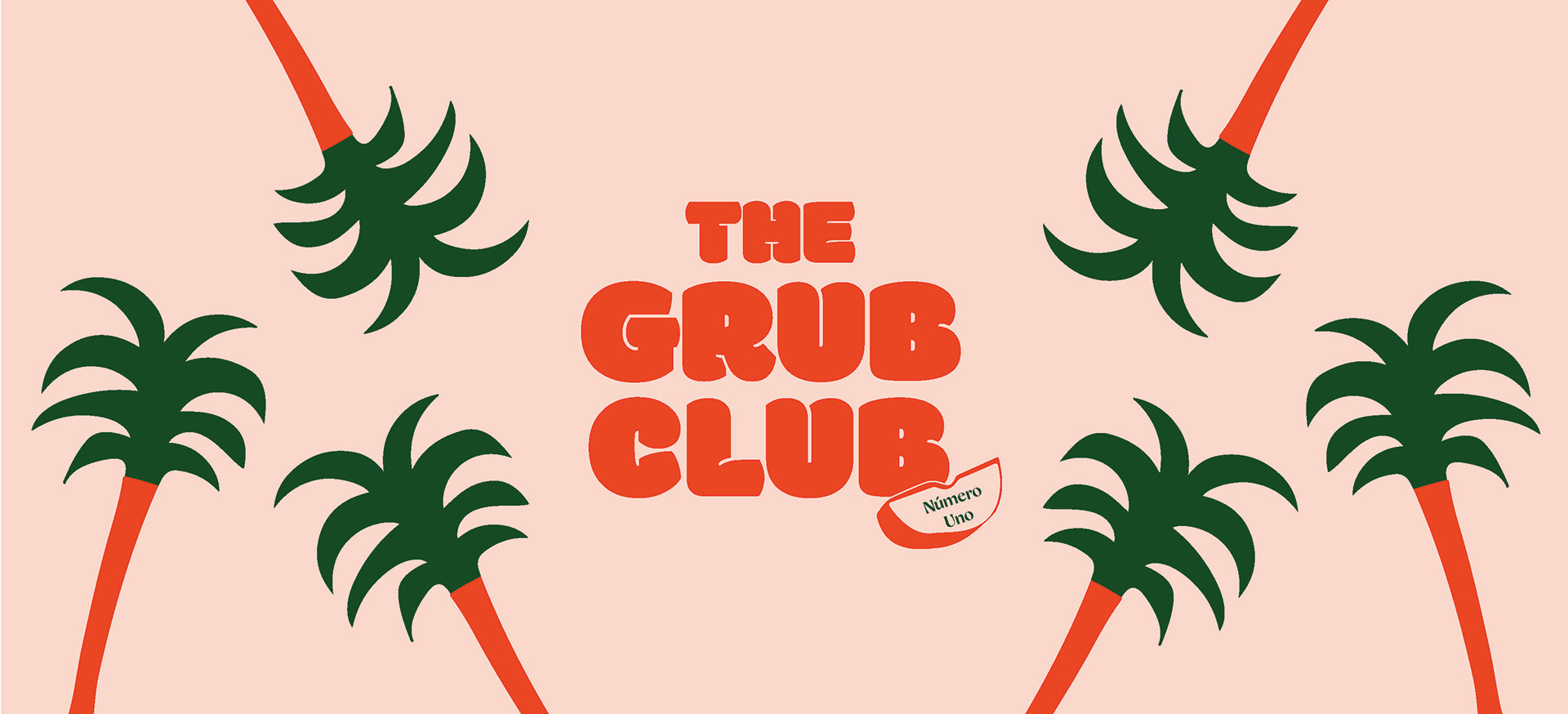 The Grub Club is a personal research project that explores food, looking at sustainable and innovative ways to eat.
Through hosting small dining events, we want to bring our research and experimentation into fruition for people to experience and enjoy.​​​​​​​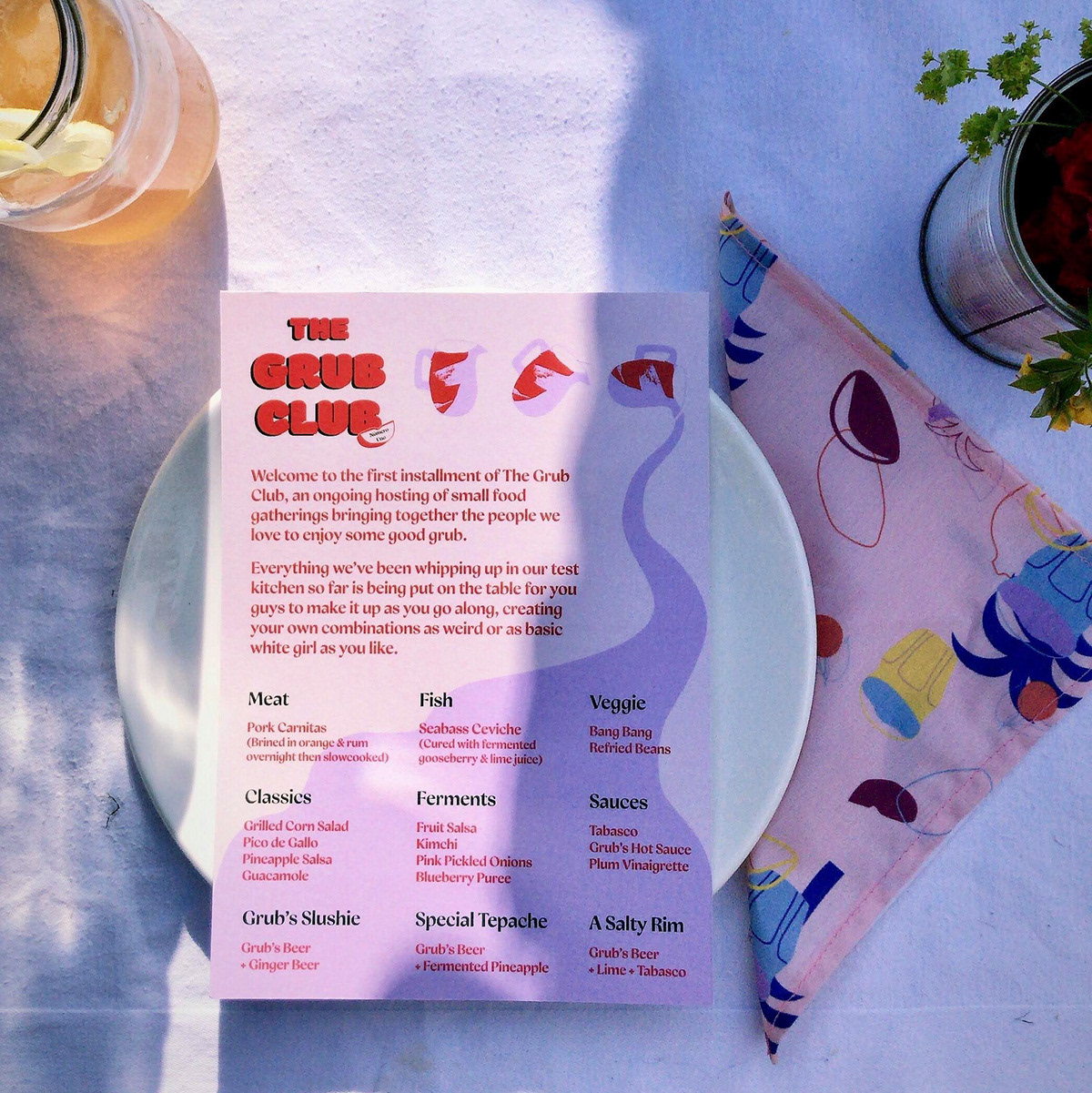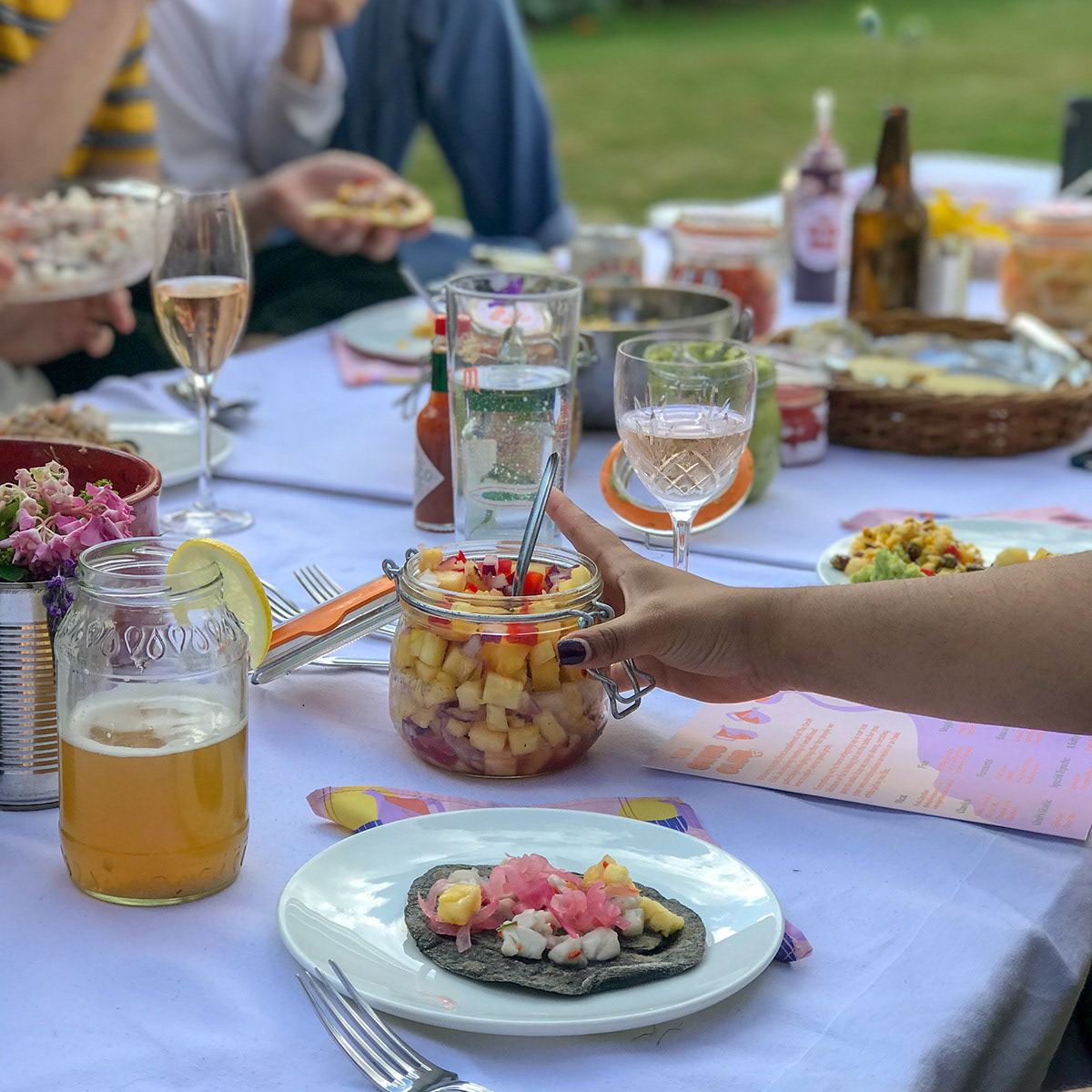 Finding Our Space
Our aim is to explore and to show people other sustainable and potentially future ways of eating, through a mixture of research methods such as foraging, fermenting, home-growing etc. The Grub Club will serve as a platform for us to demonstrate and share our findings to the world.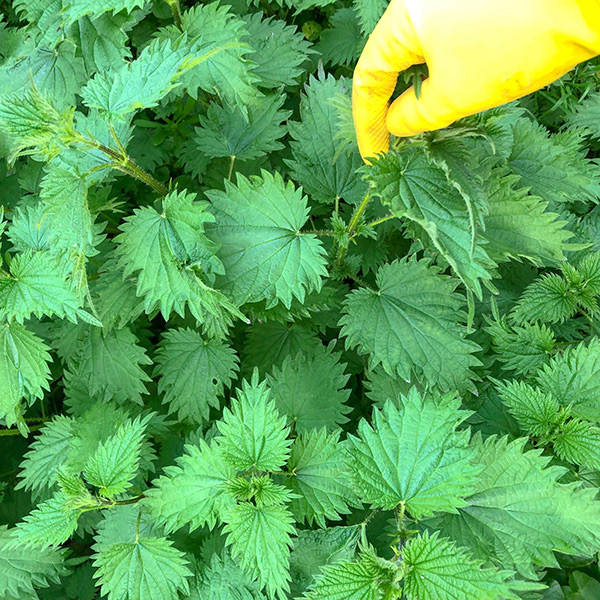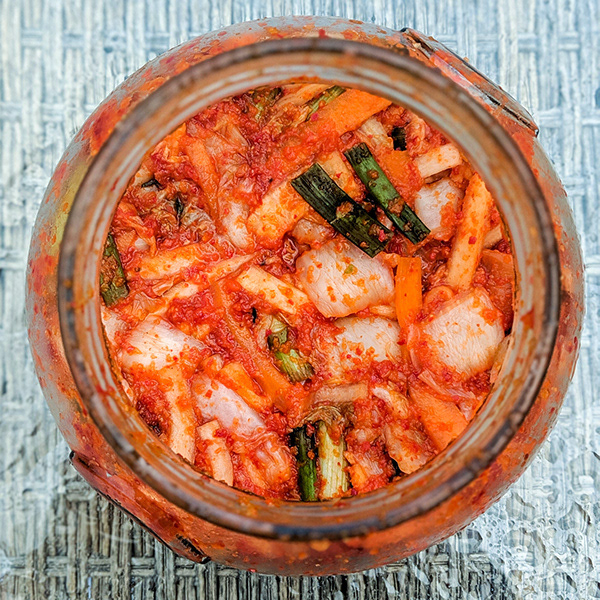 Can fermentation be the key to a happier self?
By using wild, foraged food as a part of our everyday diet, can we reduce waste?
Can DIY become a method for developing more sustainable eating habits?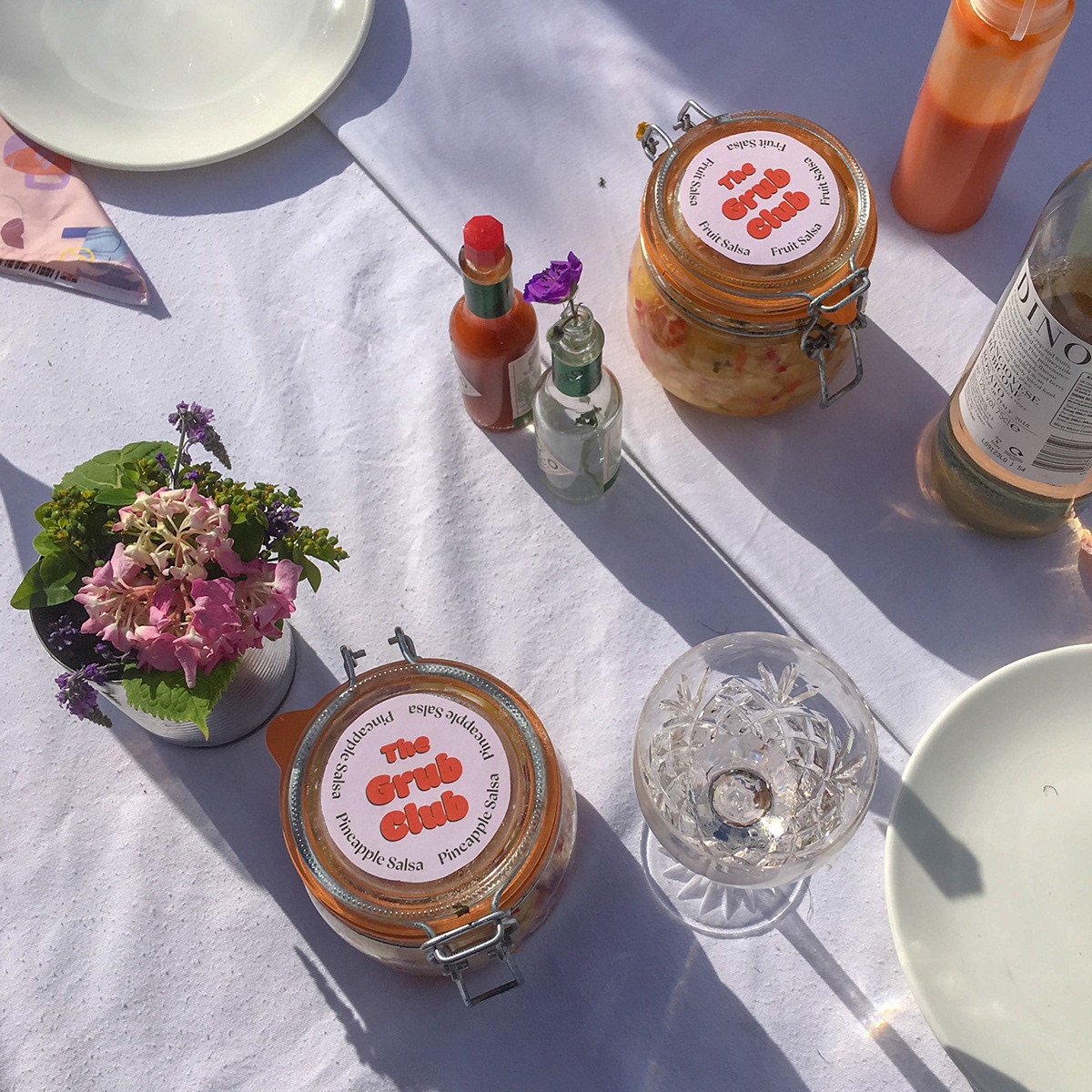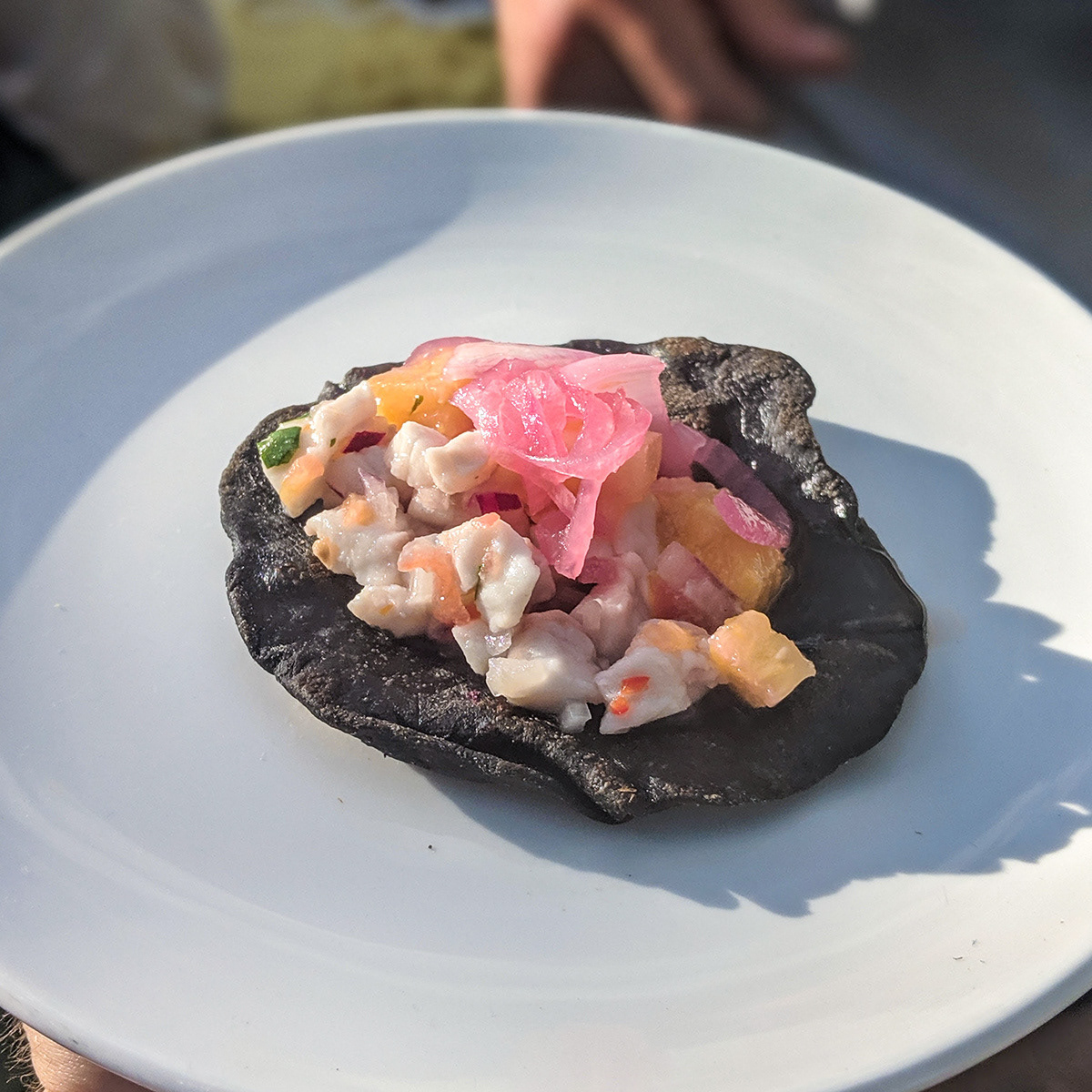 Numero Uno



The first event was hosted outside of the busy centre of London in a tranquil, prosperous garden. Wanting to ensure the experience was relaxed and mindful, a chilled dining arrangement that reflected this was crafted.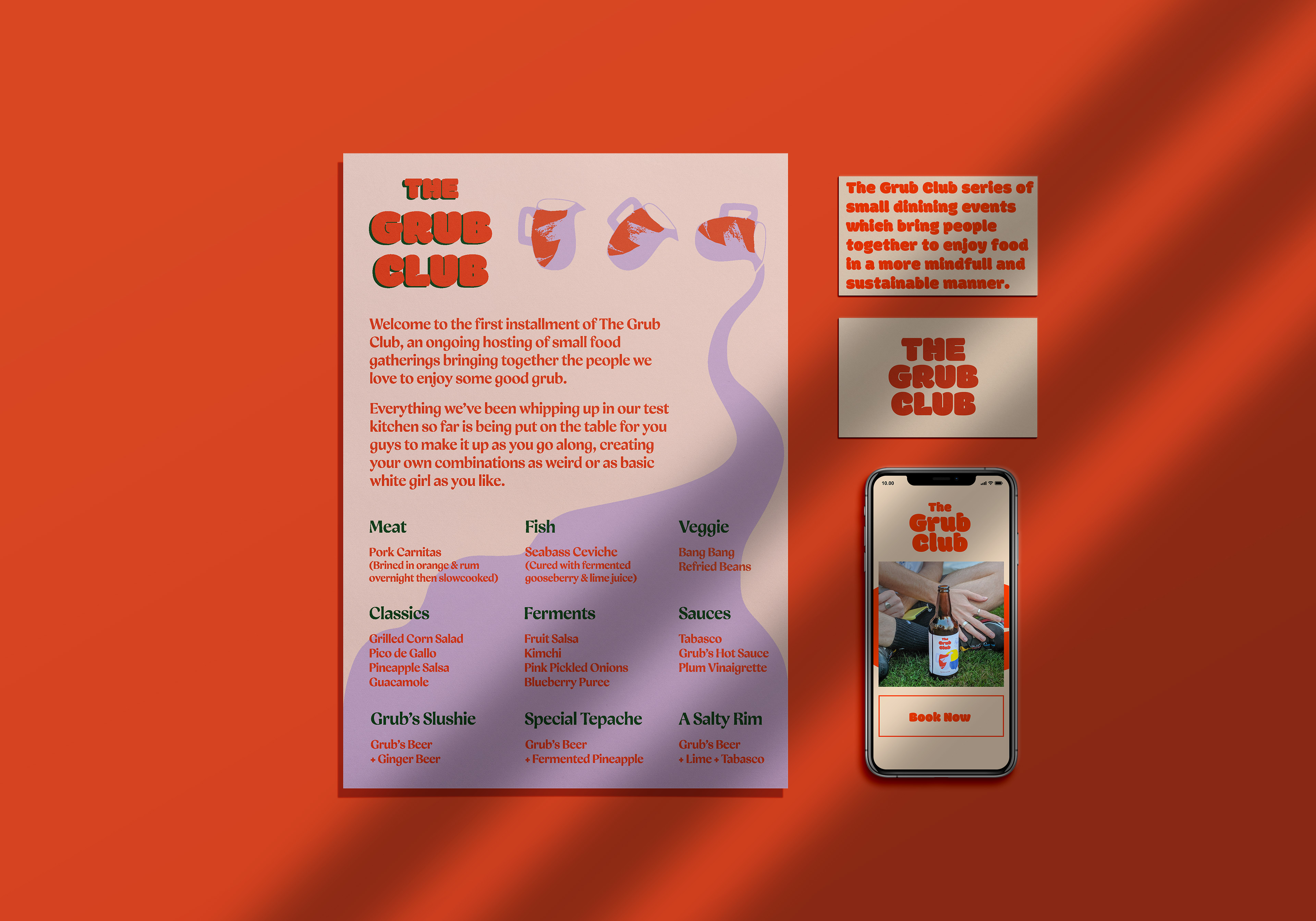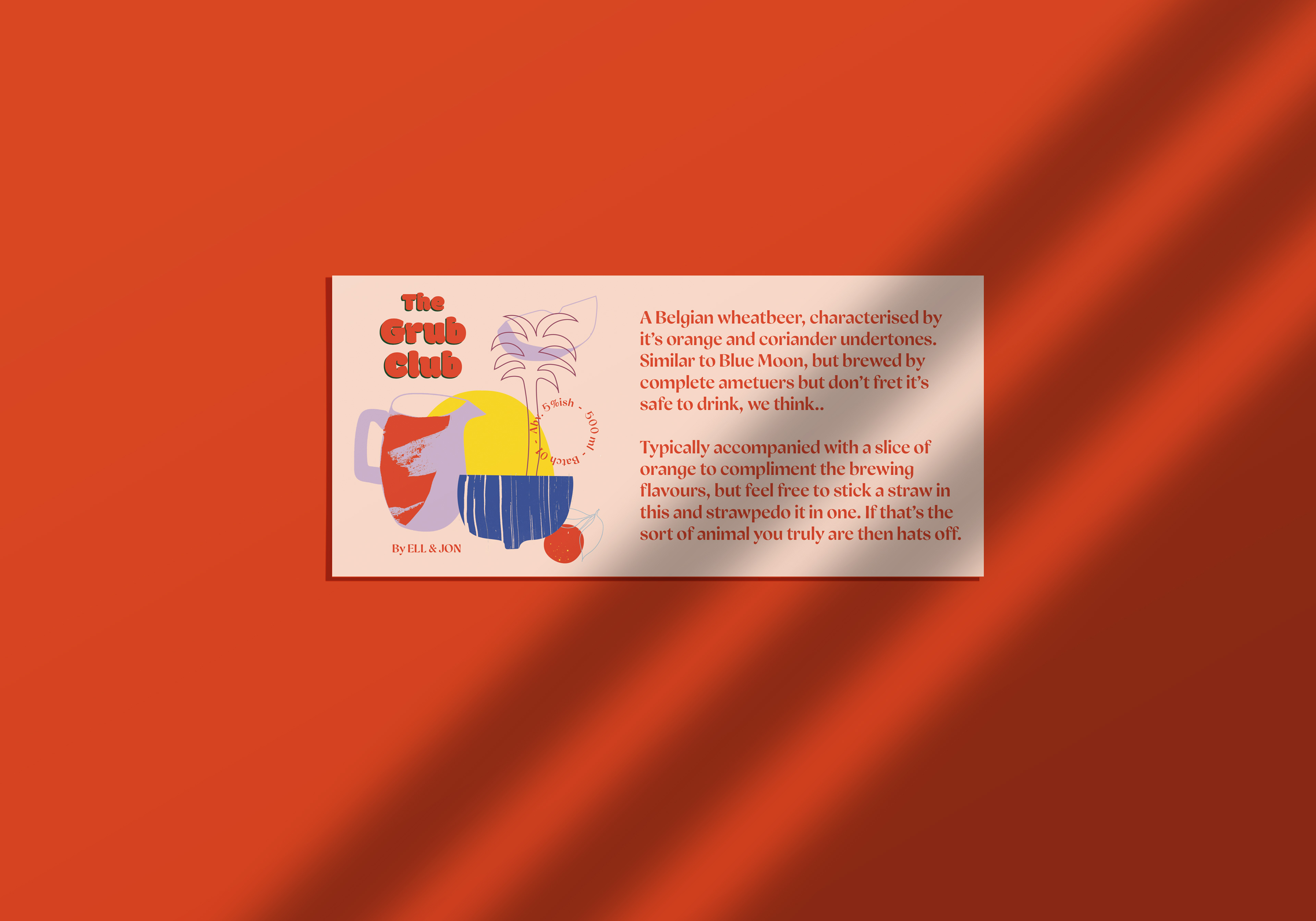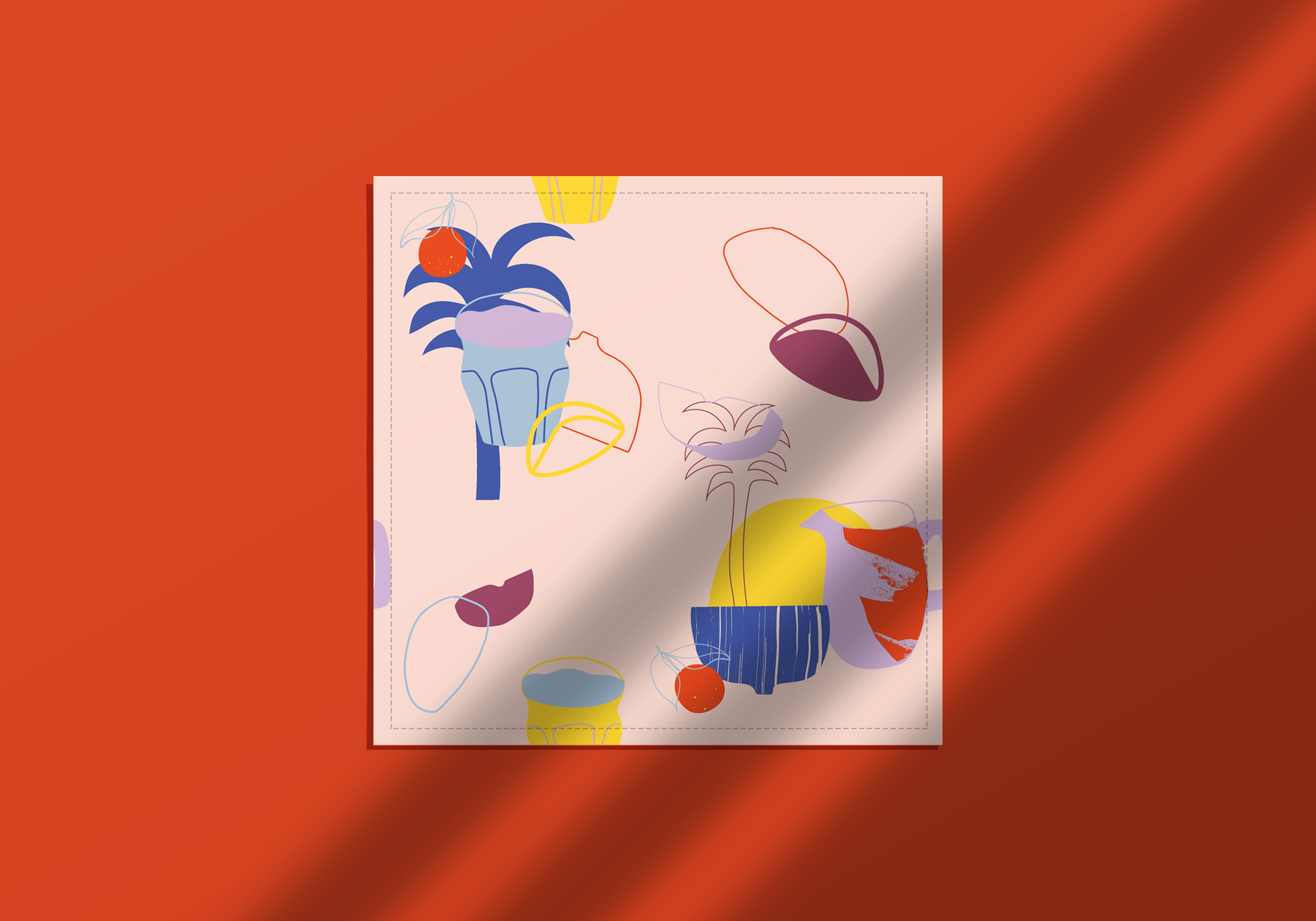 Visual Brand



The Grub Club brand will adapt and develop through the audience's experience and feedback, allowing for the visual elements to be constantly evolving with each new installation. Modak the typeface is the one retaining element of the brand that stays consistent.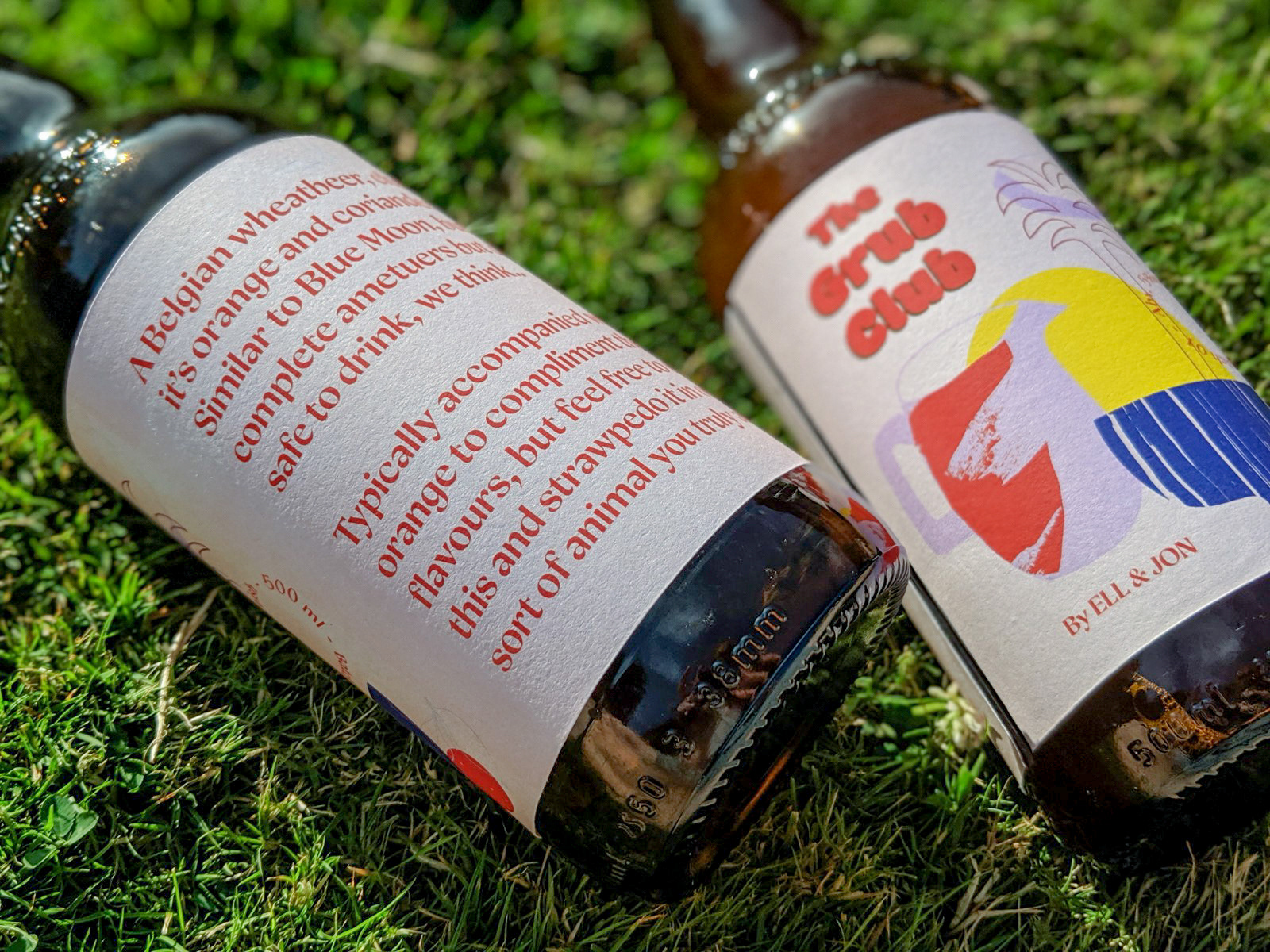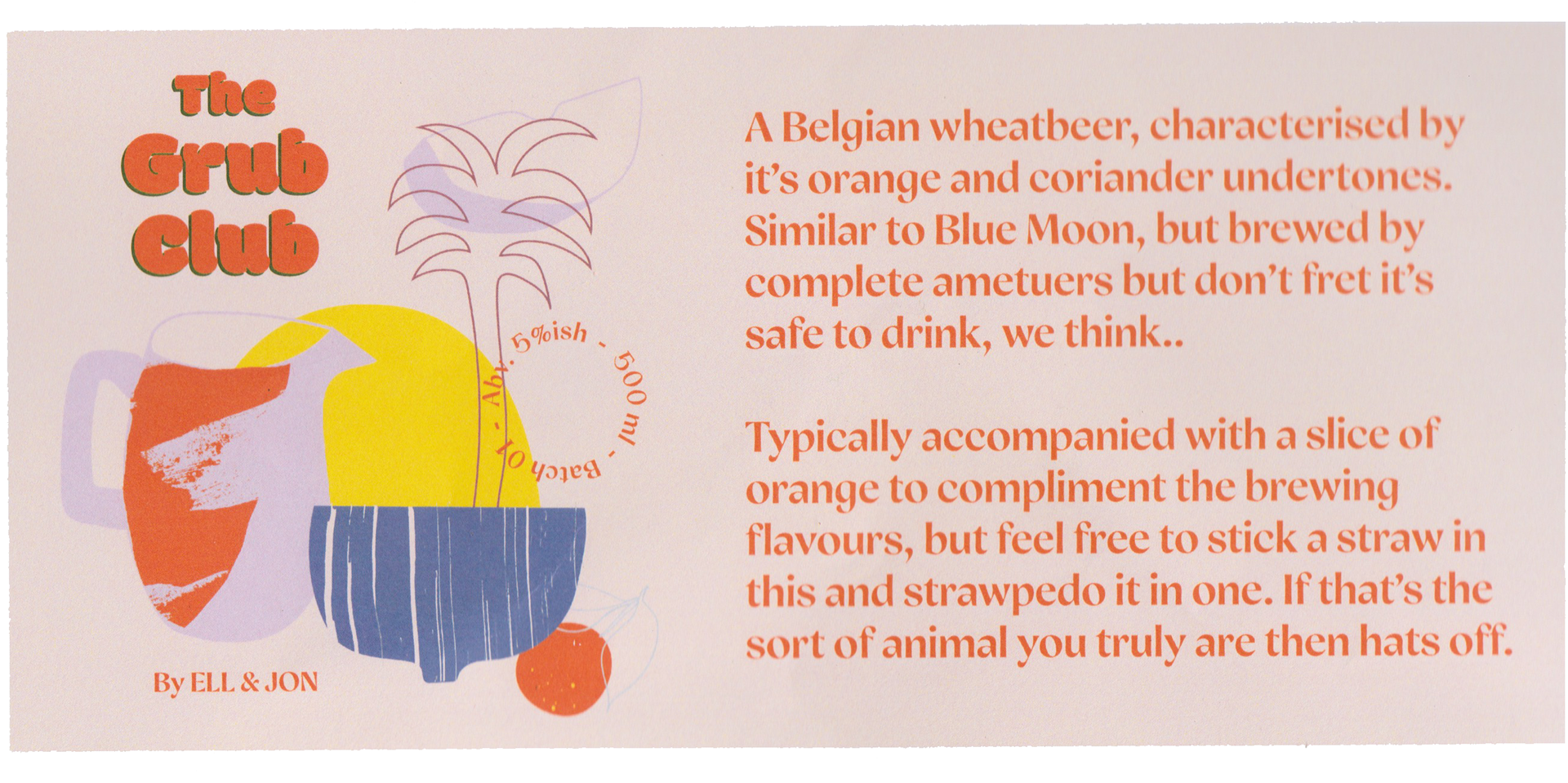 Collaboration



Jaz Bhogal a print designer, who produced a unique print that was used across collateral for the event including napkins, menus and beer bottles. As with each new hosting, the plan is to collaborate with new designers, artists or whomever to create a unique individual identity that evokes the nature and tone of the event.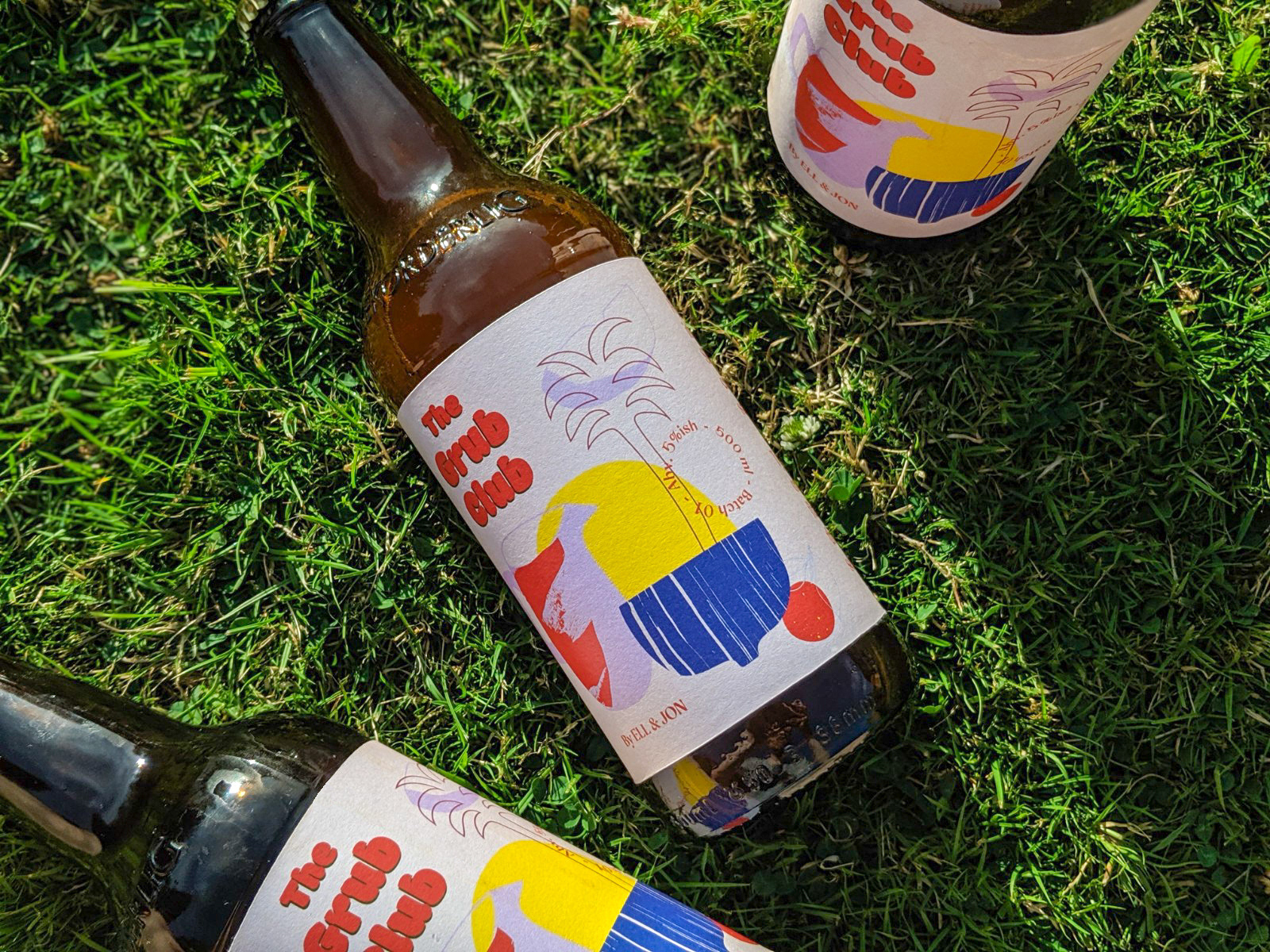 Find more content and keep up to date with our ongoings on Instagram: