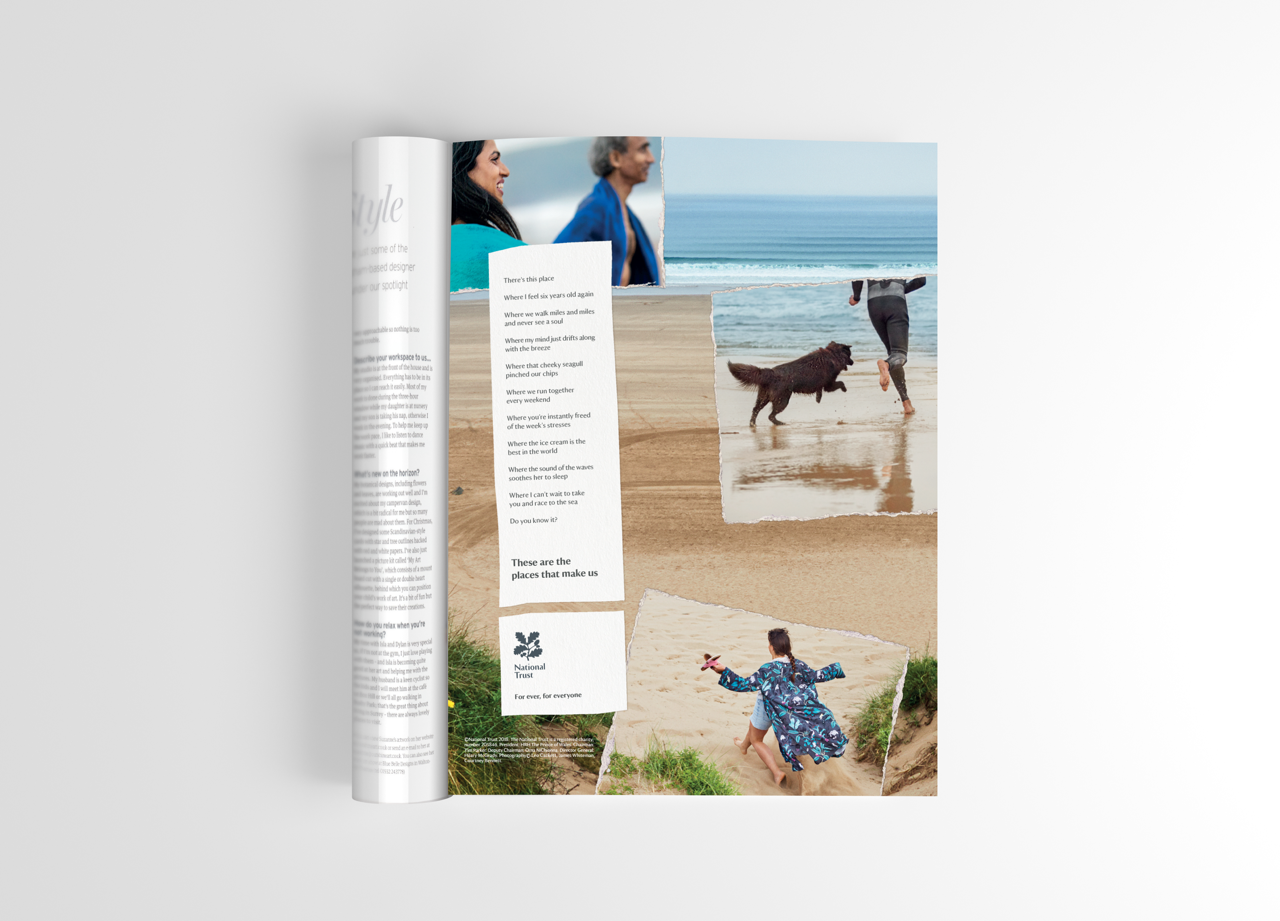 The National Trust approached The Elephant Room to create a campaign that would encourage people to visit and support The National Trust parks.
The concept was to deliver on people's emotional connections with these places, as this is where people can explore and build relationships with each other and the places themselves.
Working alongside Katy Sumption, the Creative Director of The Elephant Room, we created the visual direction for this concept, which centred around a scrapbook style compilation of photographs of people taken within a range of the different National Trust places.​​​​​​​​​​​​​​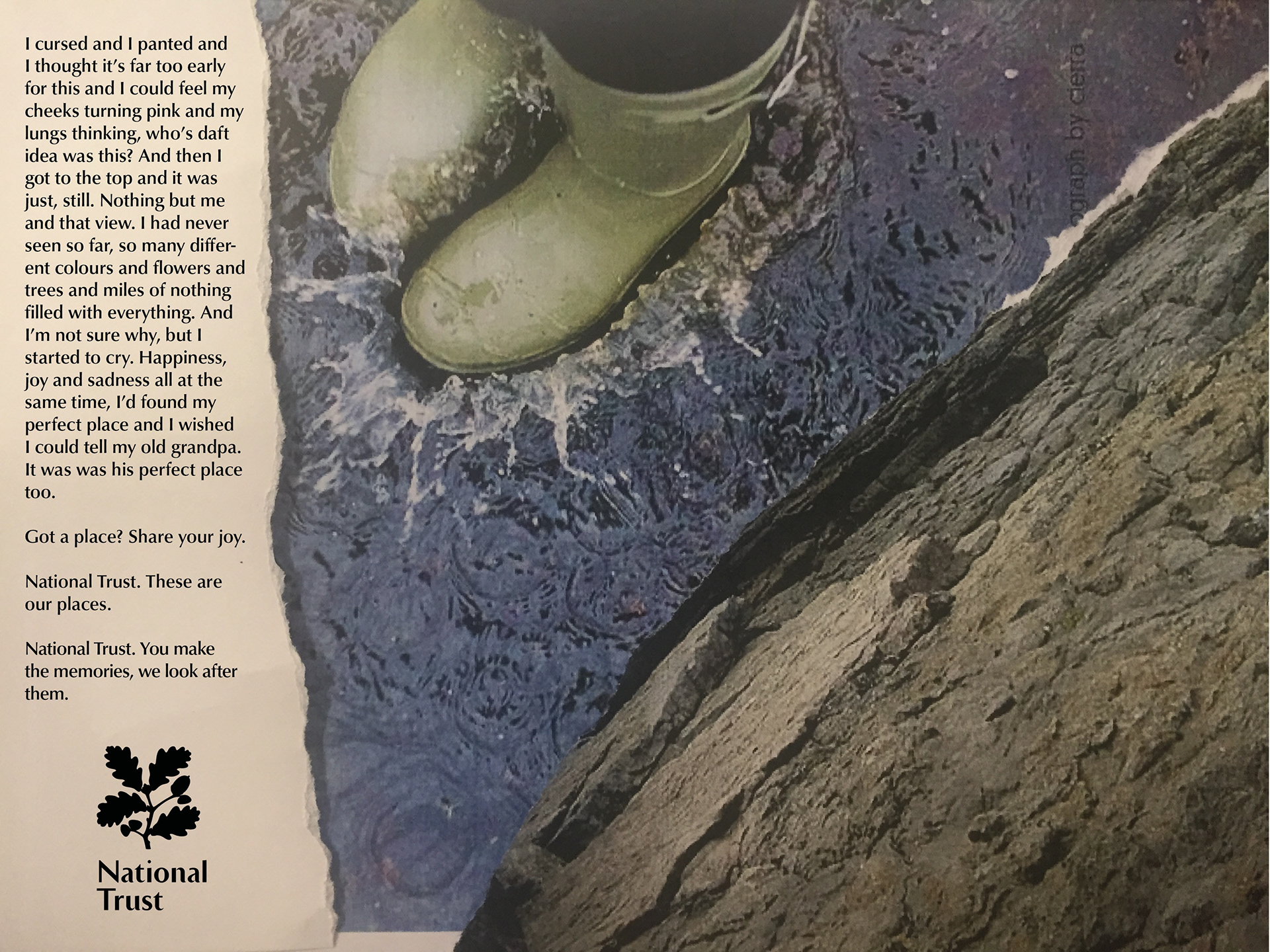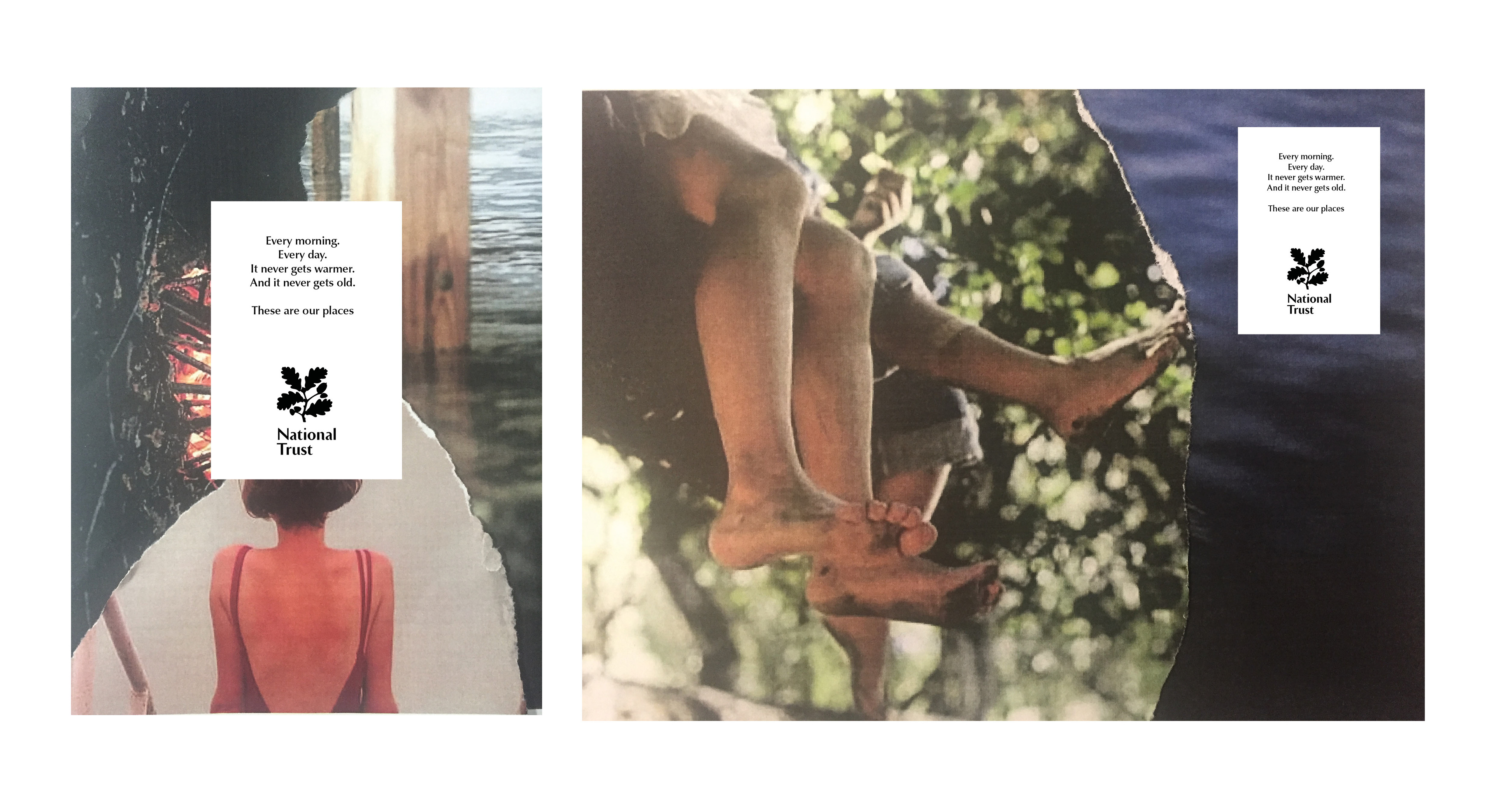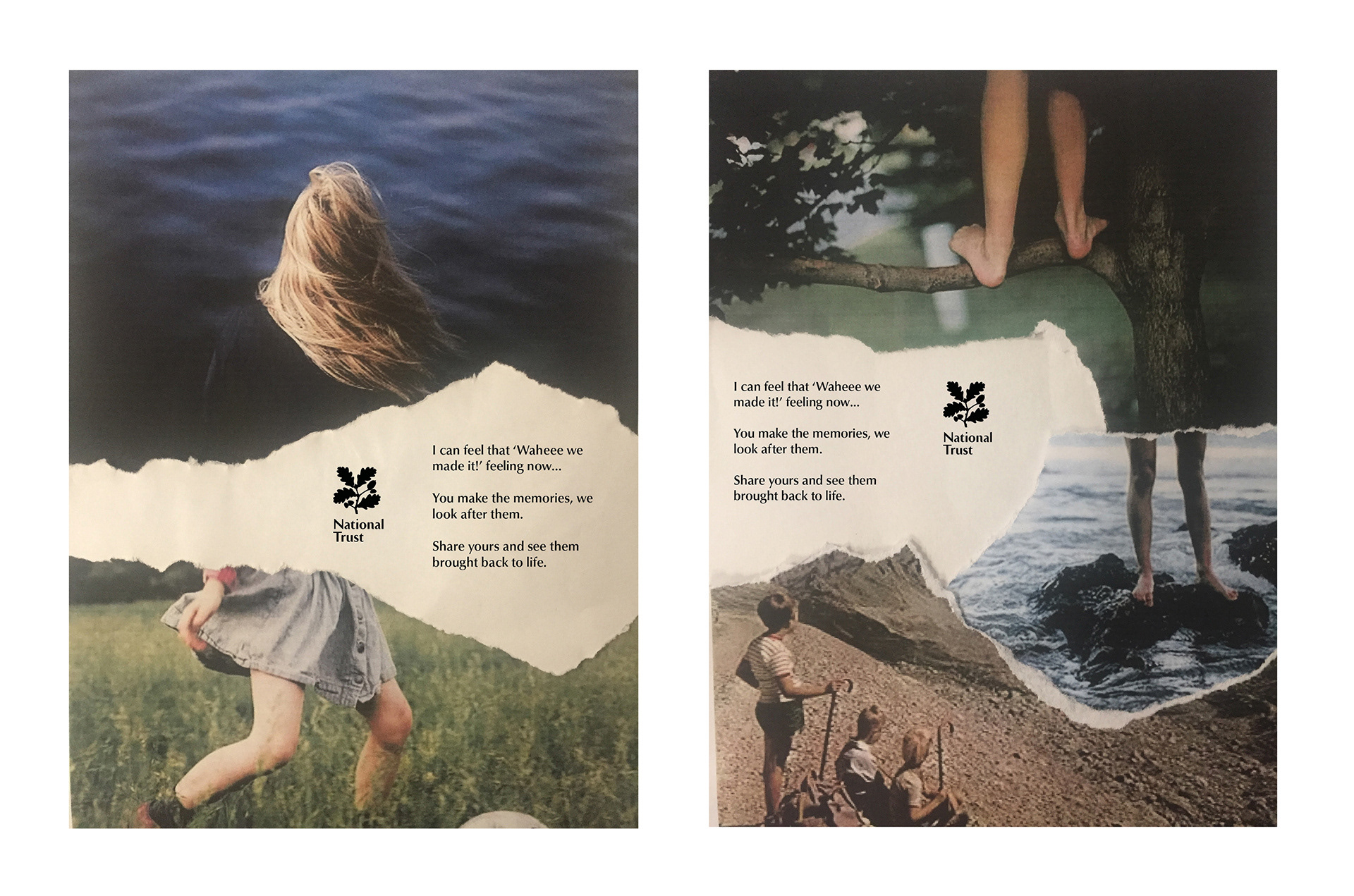 Bringing the idea to life
The idea was furthered by the photography captured by The Elephant Room in and amongst the national parks, which developed the advertisements into a full newspaper print campaign that were distributed amongst The Saturday Telegraph and The Sunday Times.